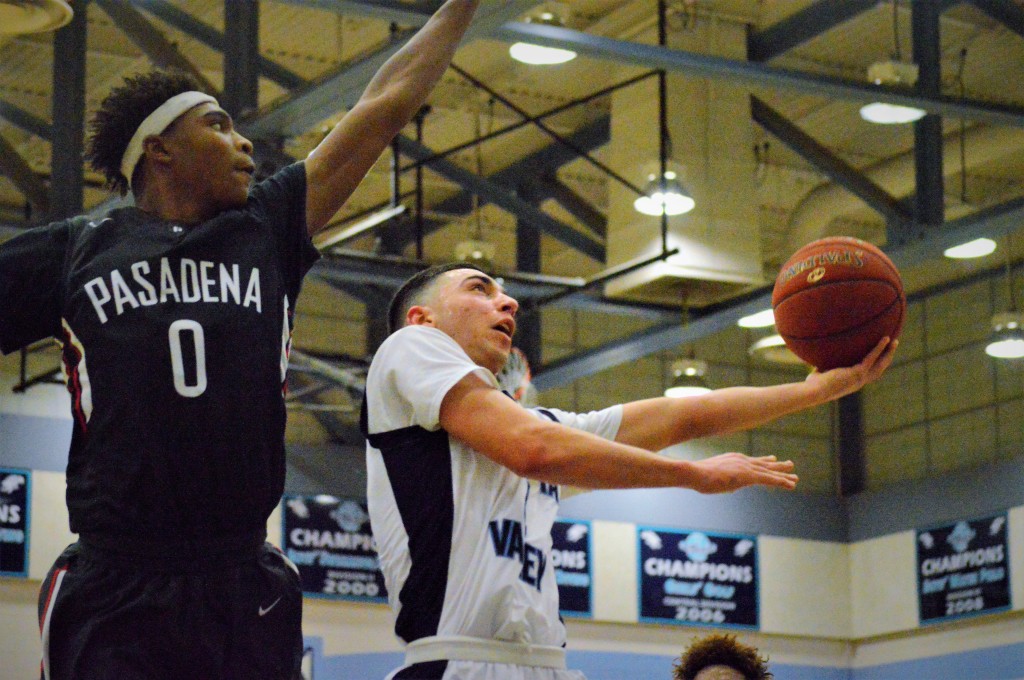 The Pasadena High School basketball teams came to Crescenta Valley High School Friday night, earning a split as the Falcon girls defended home court, while the CV boys couldn't keep up with their opponent.
The Lady Falcons improved to 10-5 and 2-0 in the Pacific League with a 46-39 win. They led 14-12 at halftime, and used a 17-11 advantage in the third quarter to provide some cushion.
The CV boys' played a tight first quarter against the Bulldogs, but then things fell apart. Led by Bryce Hamilton, Pasadena dominated the second quarter 26-8, and cruised to a 75-51 victory. Pasadena, the defending league champions, improved to 2-0 in league, while Falcons dropped to 1-1.
Journey Shank was the only CV player in double digits, with 11 points. For Pasadena, Hamilton led the way with 23 points and 14 rebounds.
CV connected early on the three-point shot, as they took a 9-6 lead. But the Bulldogs led 14-13 after one quarter, and that's when it fell apart. Trey Ballard, a trusted shooter for CV, did not connect on any of his seven three-point attempts in the game. The Falcons are smaller in size than Pasadena, as their game-plan revolves around quick passing and hitting the open shot. Unfortunately for them, it wasn't happening on this night.
The Bulldogs were just three of 10 from downtown, instead opting to go inside. Hamilton ate the Falcons up, and Darius Brown and Darius Mason followed with 16 points each.