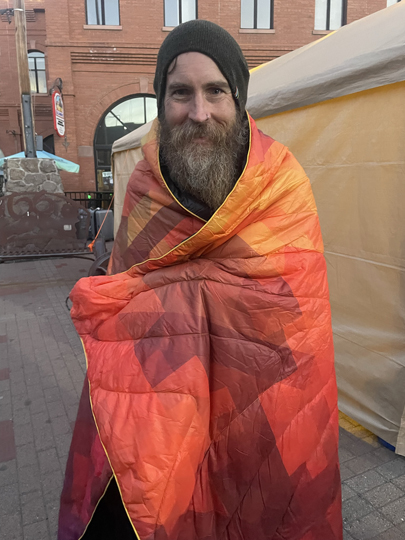 By Mikaela STONE
Family is what inspired Peter Noyes to start running. Now he helps families all over the world have hope for their children who have heart disease.
Noyes has been running since 2012 when the birth of his daughter made him realize he wanted to be a healthier father. Having grown up in Sunland, he knew that the valley was a "mecca for mountain biking [and] trail running." When friends convinced him to participate in triathlons and Ironman races – those multi-leg competitions can involve up to 140 miles of swimming, running, and biking – he began to train in earnest in the Angeles National Forest and Verdugo mountains. He found himself "obsessed" with running and eventually switched to races that focused only on that.
Those races took on new meaning after the birth of his second son in 2015, who was born with congenital heart defects. Noyes began to run with Children's HeartLink, an organization that works to combat heart disease in Brazil and Asia. An abnormal heart structure is the leading cause of infant death around the world but, according to CHL's website, 90% of these children do not have access to the necessary healthcare, turning a treatable problem into a tragedy. CHL helps to train local nurses in these areas to combat this heart disease with the help of the Heartbeat Club, which relies on monthly donations.
The second charity Noyes chose to run for is the Heart Institute at Children's Hospital Los Angeles, which performed surgery on his son. Earlier this year, he traveled to Arizona in the hospital's honor for the Cocodona 250, where runners compete along a whopping 250-mile trail. He made 216% of his donation goal for CHLA. Those inspired by Noyes' dedication are invited by CHLA to sign up to donate, volunteer or give blood at their website, chla.org. After his surgeries, Noyes' son is happy and healthy, enjoying life in full.
Noyes' running journey can be followed on Facebook. He raises money through social media and linking to his fundraising page. He hopes his story will both raise awareness about the charities he supports and remind locals just how lucky they are to live in such an amazing area with beautiful trails for the runner and walker alike. The mountains are more than a backdrop to be taken for granted; they are a rich world of their own, ripe for exploration.