Can You Feel It? Arts & Crafts Festival June 3 – 4!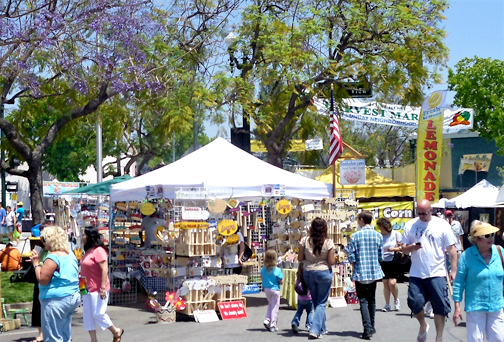 Can you feel it? We're getting excited here in the Montrose Shopping Park! Mark your calendar for in just nine more days we'll be hosting the largest outdoor event in the City of Glendale. Our 34th Annual Arts & Crafts Festival will take over the streets of Montrose from Verdugo to Las Palmas with more than 300 fine artists, crafters, food vendors, California Certified farmers, musicians and entertainers, with some vendors coming from as far away as Arizona and New Mexico.
The festival draws thousands of visitors from far and wide with an amazing array of handmade crafts, jewelry, fine art, textiles, flowers and much more. And don't miss the International Food Court and Montrose Harvest Market (Sunday only) located on Oceanview Boulevard. Montrose Travel will again turn its parking lot into a super fun Kids Zone with giant inflatables, pony rides, a petting zoo and face painters!
And talk about shop-till-you-drop! This is a perfect time to re-discover and explore the 180 businesses that comprise the century-old Montrose Shopping Park. Come spend festival weekend in Montrose and soak up the family fun and tradition of the Montrose Arts & Crafts Festival! Saturday enjoy from 10 a.m. to 6 p.m., Sunday from 10 a.m. to 5 p.m. Oh, and did I mention that admission and parking are free?
This week in our Sunday Market come hear The Subs, one of our favorite musical groups, playing all your favorites from the '70s through the '90s. Featured in the farm section of the Market are quail eggs, sugar snap peas, and delicious organic apricots. Many of our unique Montrose Shopping Park shops and restaurants are open during Sunday Market hours. Hope to see you there!
This coming Monday, Memorial Day, you are invited to join us in a ceremony of remembrance honoring those who gave their lives in military service to our country. The service will be held 8 a.m. at the Vietnam War Memorial at the corner of Ocean View Boulevard and Honolulu Avenue.