Starting the Year Off Right – Social Media is a Must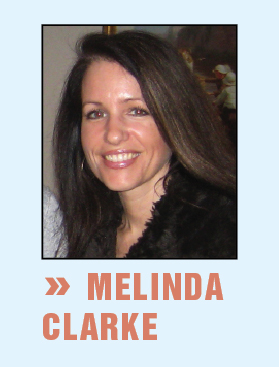 Setting goals and making plans is something we all look to do at the beginning of the year. One of your business goals must be to get into the 21st century and start using social media to market and promote your business. But what exactly is social media? Basically, it is a way to connect online to your current customers and to generate new customers. It really is that simple.
The Internet drives everything we do. Consumers use it to gather information, locate a business, find deals and follow the latest trends. You can use social media to market your products, promote your brand, connect to current customers and foster new business. Some of the most widely used sites are Facebook, Twitter, Instagram and Pinterest.
Social media is an integral part of online life as social websites and applications continue to evolve. According to Nielsen, Internet users continue to spend more time with social media sites than any other type of site. At the same time, the total amount of time spent on social media in the U.S. across PC and mobile devices increased by 99% to 121 billion minutes in July 2012 compared to 66 billion minutes in July 2011.
Social media is the future of communication by offering an endless array of Internet based tools and platforms for your business that increase and enhance the sharing of information. Social media makes the transfer of text, photos, audio, video, and information easily accessed by Internet users. The result is an enormous amount of information that can be easily shared, searched, promoted and created.
The goal of social media marketing is to take advantage of social networking to help increase brand exposure and broaden customer reach by creating content compelling enough that users will share it with their social networks, which in turn helps your search engine optimization. What's that? It's like having an email signup sheet in your store to which customers can add their name to receive emails from you about store events, sales or new products, but multiplied by a million. When you share information on a social media site with your followers, they in turn share that information with their followers.
Need more information and want to get hands-on training in social marketing? We are offering a free social media class with Tom Lorenz, the director of Communications & Community Relations for the City of Glendale. You will have a hands-on tutorial complete with a computer workstation at the PDC in Montrose where you will learn how to take advantage of the social media world. The class will be held on Thursday, Jan. 29 from 8:30 a.m. to 10 a.m. For reservations, please contact the Montrose Chamber office.
We are taking reservations for our 96th annual Installation and Community Recognition Awards Banquet on Jan. 22. The price to attend is $55 per person or you can buy a table of 10 for $500. To buy tickets, please send your payment to the Montrose-Verdugo City Chamber Office, 3516 N. Verdugo Road, Glendale 91208 or call us at (818) 249-7171.
Upcoming Events
Installation & Community Recognition Awards Dinner on Thursday, Jan. 22 from 6 p.m. to 9:30 p.m. at the Oakmont Country Club, 3100 Country Club Dr., Glendale.
Free social media class on Thursday, Jan. 29 from 8:30 a.m. to 10 a.m. at the PDC, 2340 Honolulu Ave., Montrose.
February "Valentine" business mixer on Wednesday, Feb. 4 from 6 p.m. to 8 p.m. at ETC Gourmet Kitchen, 3600 Ocean View Blvd., Montrose.