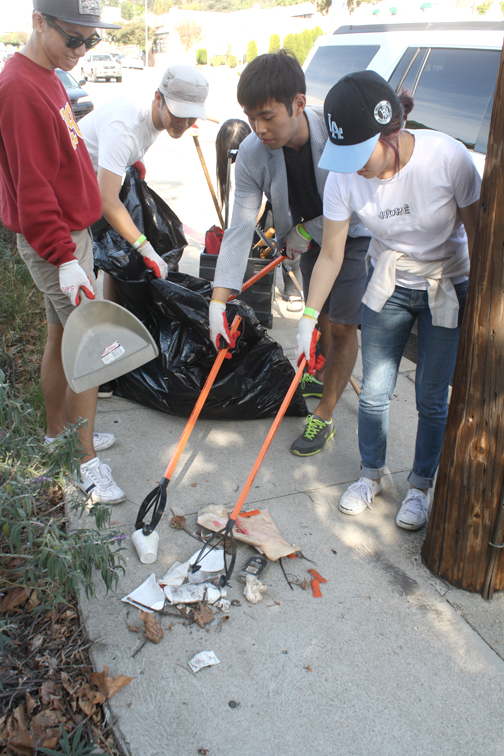 By Robin GOLDSWORTHY
The annual Foothill Community Clean Up Day was held on Saturday. Held in conjunction with the national Make A Difference Day, the Foothill clean up focused on giving weary Foothill Boulevard a makeover as dozens of volunteers turned out ready to lend a hand.
"We're looking to do a smaller event compared to the Great American Cleanup," said event chair Grant Michaels. Michaels is chair of Glendale Clean & Beautiful, which co-sponsored the local cleanup with the Crescenta Valley Chamber of Commerce. "This is a smaller, cooperative effort, which we thought would be more successful."
Sam Engel has been with Glendale Clean & Beautiful for over 15 years and was at Bob Smith Toyota on Saturday morning where the day's kickoff was held.
"We're doing a 'spring house cleaning' along Foothill," he told the volunteers.
After getting supplies to sweep, pick up litter, pull weeds and cut back tree branches, the volunteers spread out along Foothill from Lowell Avenue to Briggs Avenue. Not to be missed were the bright green T-shirts worn by members of the Fremont Elementary School K-Kids, the youth club of the Kiwanis. Janie Roach is a Fremont teacher and the K-Kids advisor.
"We're trying to teach kids how to contribute to the community," said Roach of the many community events the K-Kids take part in. "We want them to learn to look outside of themselves." Forty-three K-Kids signed up for Saturday's cleanup event.
K-Kids president Steven Nelson, 12, echoed Roach's sentiments.
"We want to help our community to make it better," he said.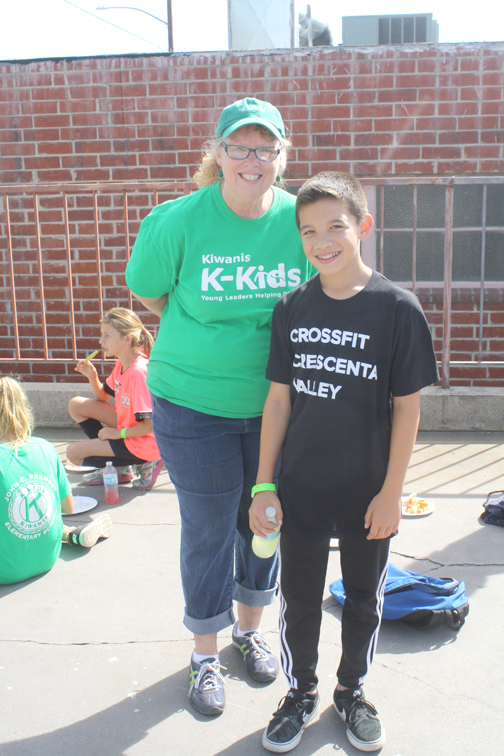 Some volunteers came from farther away. Hana Choi, 19, was one of 11 volunteers from USC. They learned about the project through Volunteer Match, an online website that pairs eager volunteers with interesting projects. Choi is a member of Kojobs USC, a "collegiate alliance group that serves multiple purposes for college students. The group mainly serves three roles for college students: providing networking events, providing guidance for internships, and providing job opportunities," according to the website.
"We wanted to give back to the community," said Choi of the group's participation in the Foothill cleanup event. She added that the group also wanted to reach outside its geographic borders and thought Saturday's event sounded fun.
At noon, everyone returned to Bob Smith Toyota for lunch and to recap how the morning went.
"We did well," said Jesse Sommers from the Crescenta Valley High School Prom Plus Club. "But there were a lot of cigarette butts!"
Sommers added that the event was "really fun."
As volunteers munched pizza, Kaipo Chock, vice president of the CV Chamber of Commerce, drove along Foothill Boulevard collecting the black trash bags stuffed with debris, reflecting a job well done.
"Glendale Clean & Beautiful has a reputation for good events and we want to maintain that," said Engel. Regarding Saturday's results, he added, "I'm a happy guy."