By Charly SHELTON
On Tuesday evening, the Glendale Unified School District Board of Education held its biweekly meeting to discuss topics ranging from the merits of gaining entitlements on their properties to recognizing the retirement of teachers and staff at local schools. One of the more hotly debated issues of the meeting was of the school calendar for this school year and next.
Parents from GUSD schools have raised the concern in recent weeks that the school year is beginning too early depriving children of their summer. A petition has gone out, "Save Our GUSD Summers," which has a growing number of signatures that implore the GUSD board to move the start date back to later in August, closer to Labor Day. As of press time, the petition has 1,851 signatures. Parents, including petition organizer Sarah Rush, came to the board meeting to speak on the topic and express hope that the board would amend the schedule for the next school year, which is slated to begin Aug. 8, 2016.
"When I drove [my daughter] to school on Aug. 10," Rush said, "I was very sad because I felt that summer should not be over this soon. My daughter wanted to take summer school; she took math. I thought that was so fantastic, it was her own idea. [But it left only] three weeks of summer break."
After a week at Camp Fox, there were only two weeks left for family time, which Rush expressed is not enough time to go on a vacation or have a summer experience. Many of the other concerned parents who spoke cited the same issue, that two to three weeks is not enough time for a real summer experience before heading back to school and that some of the most special memories from childhood come from family vacations, not just classroom time.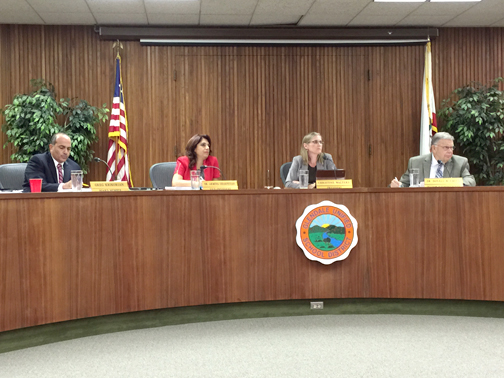 "There is also no research that supports that [the early start date in August raises] test scores," said Carolyn Klas, another concerned parent who spoke at the meeting. "Undervaluing the many ways children receive education outside of the classroom through summer enrichment programs, camps, travel, life experience and important bonding time with families seems shortsighted. Life, after all, is not just about test scores."
While no discussion time is allotted for the board to address speakers, President Christine Walters did address the issue briefly, saying that the school calendar was set in an attempt to finish the first semester at winter break, rather than in January. She said that there will be more discussion at next month's meeting, but discussion only.
"We do have a calendar in place for next year already," said Walters. "So that calendar has been approved and voted on. There is no vote on that calendar that is scheduled at this point. That being said, that doesn't mean we can't come back and have a discussion and reopen that conversation to get some feedback."
The 2014-15, 2015-16 and 2016-17 calendars were first presented to the board on Feb. 18, 2014 and voted on before April 15, 2014. They were then revised and the final form adopted on June 17, 2014. These calendars for the three-year plan were all voted/approved at once and have been set since last summer.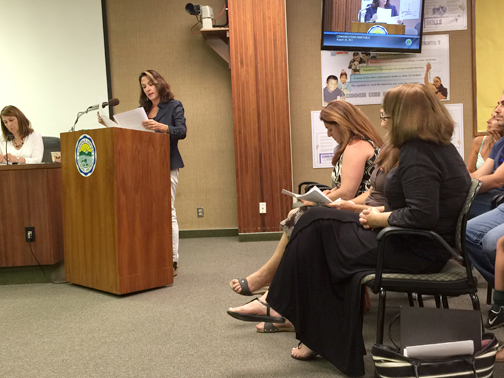 In an email to CV Weekly, Klas expressed the collective shock the parents felt at hearing the calendar had been approved for over a year.
"[You should have seen] our jaws drop just after the four of us finished speaking when Christine Walters announced that the board had already taken a vote on next year's calendar and approved it. While I'm fairly sure they can still change the calendar (if they want to), we were all perplexed as we understood that had not happened yet and was part of the business at hand."
This is an ongoing concern for many in the GUSD community, and will be discussed in greater detail during one of the September meetings. Those meetings are scheduled to be held on Sept. 1 and Sept. 15 at 7 p.m. in the board room of the Administration Center, 223 N. Jackson St., Glendale and are open to the public.