Canyon Name Origins – Ward Canyon, Quail Canyon, Shields Canyon
Ward Canyon – Ward Canyon is presumably named for the Reverend Samuel Ward, the son-in-law of La Crescenta founder Benjamin Briggs. The Rev. Ward married Briggs' daughter Irene in 1876, before Briggs came to La Crescenta. The Wards were missionaries in Persia and spent the first 20 years of their marriage splitting their time between Persia and the Crescenta Valley. While in the valley, the Rev. Ward founded the La Crescenta Presbyterian Church in 1885, and planted the first grapevines in CV with cuttings he brought back from Persia. Benjamin Briggs, besides being a doctor, was a land speculator and was constantly flipping properties, quite often to and from relatives. It can be presumed that the Rev. Ward at some point owned Ward Canyon.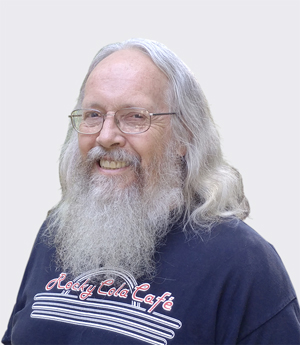 The Rev. Ward's name comes up again as the cause of a major fire. In 1907, the good minister was burning brush on his wife Irene's property in what is now Montrose, and the blaze got away from him, burning much of the valley. Irene Briggs Ward later sold that property to Holmes and Walton, who developed Montrose in 1914.
After the turn of the century, the entrance to Ward Canyon was planted in orchards. In 1923 the India-born religious leader Swami Paramananda purchased the 120 acres that included much of the small canyon. He and his followers developed the Ananda Ashrama, an eclectic religious retreat where each devotee could find their own path to God. Ninety-five years later the Ananda Ashrama is still there tucked behind a residential neighborhood, providing religious services, classes and meditation sessions. It's an absolute gem, and quiet and peace reign over the wooded property at the top of Pennsylvania Avenue. It is open to the public and I always encourage a respectful visit.
Quail Canyon – Next door to Ward Canyon, tiny Quail Canyon isn't even marked on the maps I'm using for this column. But there is a Quail Canyon Debris Basin, and a Quail Canyon Lane that skirts the western edge of the canyon. The source of the name is obvious – quails, those cute little birds we sometimes see in Deukmejian Park. In the early history of the valley, quail were everywhere, and hunting parties came up from LA to shoot them.
Shields Canyon – This is a good one! The steep, forbidding canyon at the top of Pinecone Road is named for "General" Shields. General is in quotes because although many people referred to him as having been a Confederate general from the Civil War, it's very clear from the records that he wasn't. Was it a con, a delusion or a joke? He's referred to so many times, even by his own hand, as General Shields, that it's obvious something funny was going on.
John Howard Shields was born to a slave-holding Southern family, and he somehow avoided service in the Civil War. He married, had many kids, and by 1874 had moved his family to Los Angeles. It's here we begin to see references in the newspaper to a "General" Shields. In the 1880s he left his family and moved to the Crescenta Valley, eventually landing on an abandoned homestead at the top of La Crescenta Avenue, which then became Shields Canyon. He was described as ex-Confederate "General" Shields by some locals, although he always signed his name as J.H. Shields. In 1895, Shields sold his land and went adventuring in Mexico. It's on his passport application that he finally signed his name as "General" Shields. He died in Mexico a few years later.
The land below Shields Canyon was next owned by retired publisher and diplomat Samuel Merrill, who named his ranch Granite Heights, and then to Harvey Bissell, of the vacuum cleaner family, who named the property the Hi-Up Ranch. In the '60s it was developed by developer Webster Wiley as the Pinecrest neighborhood. Shields Canyon displayed its wild side when, in 1975, it vomited out a massive debris flow, which overwhelmed the debris basin, roared down Pinecone Road, and nearly killed a family in a house at the bottom. It seems these canyons of the San Gabriel Mountains will not be tamed.