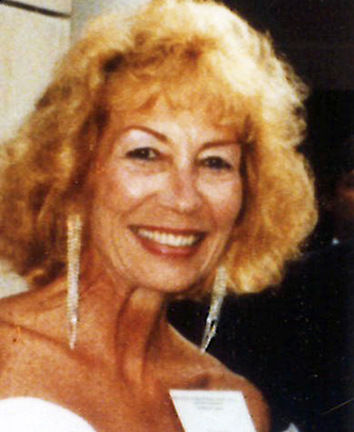 Aug. 30, 1933 – Oct. 16, 2020
Virginia "Ginny" Alma (Willimont) Wolfer, formerly of La Crescenta, passed away on Oct. 16 at her home in Newhall. She was 87 years old.
Ginny was born on Aug. 30, 1933 in Quezon City, Philippines, and lived with her family in and around Manila until she came to the U.S. for college.
In early 1942, just as World War II was escalating, her family was interned along with other Brits and Americans, in the Santo Tomas Internment Camp for the duration of the war. The camp was liberated on Feb. 3, 1945 by brave U.S. forces. In 1995, Ginny had the privilege of returning to the University of Santo Tomas for the 50th reunion of the liberation with many other "Kids of Santo Tomas."
While living in Denver as a young adult, Ginny met her future sister-in-law who thought this tall, beautiful blond would be a great match for her 6'6" veterinary student brother John ("Jere"). They married and moved to California when Jere graduated from veterinary school. Ginny and Jere were married for 29 years until his too-early passing in 1984 at the age of 52.
They worked side-by-side at their beloved Altadena Animal Hospital. Ginny and Jere loved their clients and staff dearly and when Jere passed away, Ginny continued to own and manage the hospital for the next 17 years.
Upon her retirement, Ginny moved to Carlsbad for 10 years and then to Newhall where she spent her final 10 years. She loved spending time with her grandchildren, especially at their school and at sporting events. They were the true delights of her later life.
Ginny was a proud naturalized U.S. citizen and patriot who loved our democracy and never missed the opportunity to cast her vote. She also never forgot her roots in the tropics, and she maintained a life-long and abiding affection for Filipino people, food and culture.
Ginny is survived by her three daughters Leslie (Chris), Lori (Bill), and Lisa (Roger); her six grandchildren Jesse, Ty, J.J., Rachel, Evan and Ian; and her two great-grandsons Micah and Logan. She was predeceased by her husband Dr. John J. Wolfer, her parents and her three siblings.
A private family celebration of her life will be held at her favorite beach near Carlsbad.
As she was a lifelong lover of plants, flowers and the beach, the family asks that you enjoy spending time surrounded by the beauty of nature as you remember her life.