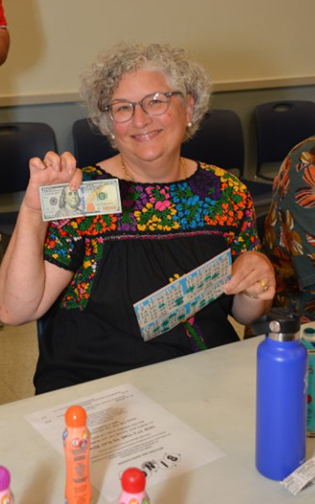 By Mary O'KEEFE
The 11th Annual American Legion Post 288 and Veterans of Foreign Wars (VFW) Post 1614 bingo was a "great success," according to Mike Baldwin with the American Legion.
There were about 200 people at Holy Redeemer Catholic Church's Healy Hall on Friday night. Lots of pizza, sandwiches and sodas were enjoyed while people played their bingo cards.
The American Legion and VFW support numerous non-profits in addition to their main focus of supporting veterans. Examples of that support are sending gift cards every year to active service military and providing meals for some of the elderly veterans who are homebound and those in need. They also provide support for Operation Gratitude, a program that has distributed about 3.5 million care packages containing items to boost the morale of service members, giving them reminders of home. This is in addition to the youth organizations they support including the Crescenta Valley High School JROTC, Prom Plus and the Fire House youth center.
The funds raised through bingo will go toward these many organizations and programs that the veterans support.