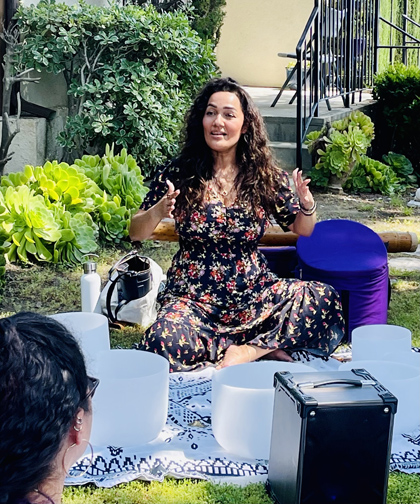 By Lynn SHER
The Healing Arts Fair SFV [San Fernando Valley] hosted A Day of Healing Metaphysical and Artisans Fair at the Center for Spiritual Healing in La Crescenta on Saturday, May 20. It's the second time the Center has held the event. Vendors specializing in the healing arts from across Southern California gathered to share with the community their gifts and creations.
Medical News Today defines the healing arts as "a group of holistic, alternative, and non-medical practices, which … promote health and well-being." Healing Arts SFV separates these into three categories: traditional, non-traditional and alternative. Traditional healing arts encompass creative practices like poetry, drama and visual art. Non-traditional modalities can include reiki (Japanese form of energy healing), Pranic healing (healing with energy), crystal healing, meditation and Qigong. Alternative methodologies are practices that include acupuncture, Ayurveda, chiropractic and naturopathy.
Anahit Fstkchian, founder of Healing Arts SFV, hosted the first A Day of Healing event in her home in December 2017 after being intuitively guided to do so. It featured 12 healing artist practitioners and about 75 guests and has since grown to upwards of 400 vendors and 800 attendees.
She said her mission is to "help the healing arts community business owners to connect with each other, to form a network [and] to help each other to grow." She added that by helping each other, they could then be more effective in bringing their work into their communities.
Interspersed throughout the inside and outside areas of the Center were booths offering reiki, tarot card readings and palm readings and vendors selling homemade items like jewelry, clothing and various arts and crafts. There was a grassy area to one side where chairs were placed in a circle for guided meditations, sound baths and drum circles.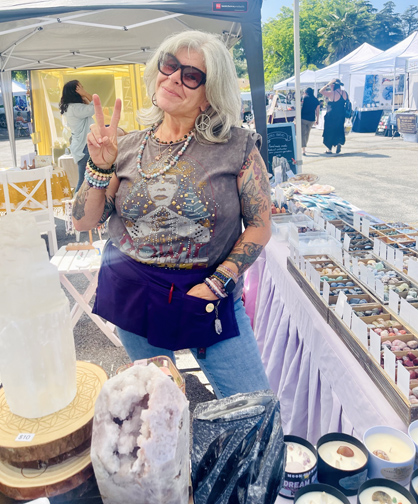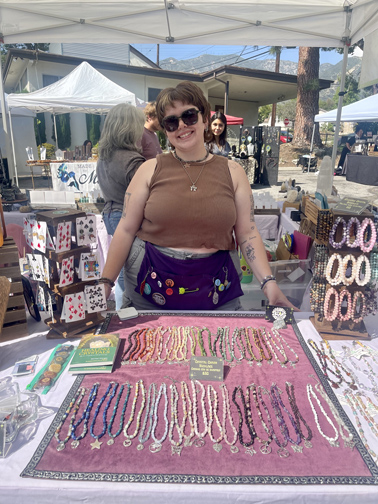 For artists like Divination Barbie and Redfield The Mystic, who shared a booth, vending at the Fair was the opportunity for them to promote their businesses. It was the first time either of them had vended in this type of space, though they had attended the previous Healing Arts SVF event in Tarzana. They reported that they had a good amount of foot traffic throughout the day and were happy to sell some tarot card readings and crafts.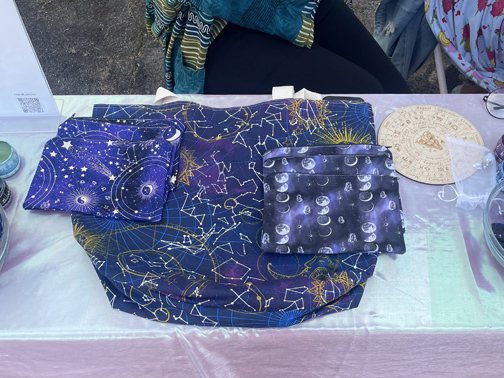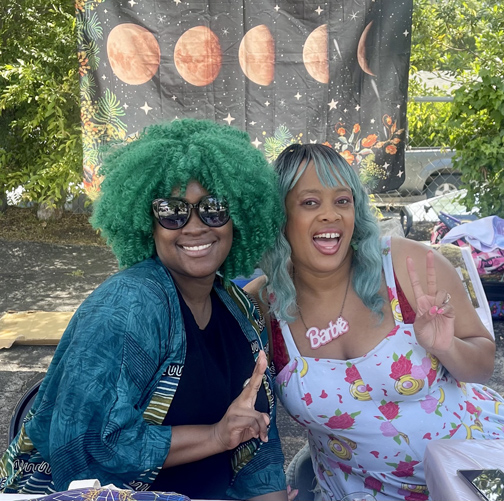 Author, certified life coach and reiki energy healer Karen Moreno Scott was also at the Fair for the first time, leading a sound bath and guided meditation. The grounds around her filled to capacity with attendees as she prepared to begin. She started the meditation with her assistant dabbing everyone's hands with an essential oil, explaining how to best inhale it. She then gently encouraged the group to close their eyes and to "trust her" from that point forward. The profoundness of the power of guided group meditation could be seen in the collective cloud of serenity that washed over the group and lingered long after the meditation ended.
Moreno said, "[I] love this experience, and this space … it's so beautiful."
She hopes to take part in the next scheduled fair on Nov. 11 at the Tarzana Community and Cultural Center, 19130 Ventura Blvd. in Tarzana.
Saturday's event was also the chance for the more experienced healing artists to mentor those who are just starting out and were presenting at a booth for the first time. These experienced healing artists showed the newer ones how to best set up and how to use the opportunity to grow their healing arts business.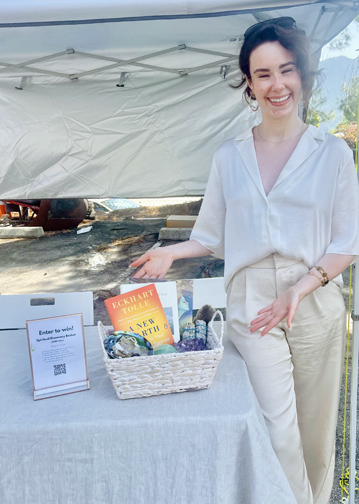 Fstkchian said that Healing Arts SVF makes no money from these events. The price for vending, she said, is kept exceptionally low so it's available to businesses of all sizes. She added that any money made goes against the costs for the next event.
"These events are a way for us to come together to celebrate life, love and connect with one another, our higher selves, angels and guides," Fstkchian said.
In other words, to build a community.