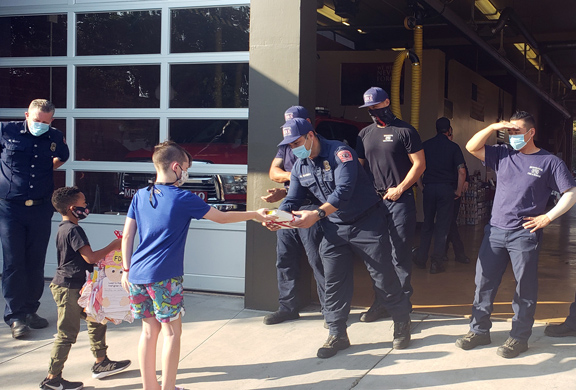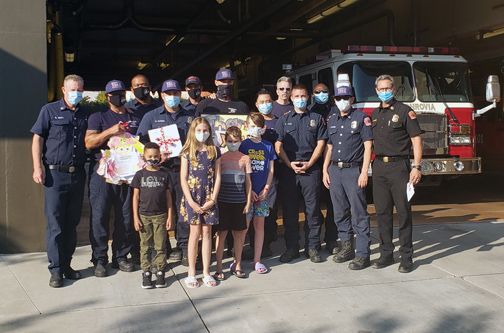 In an act of community and regional support, students from La Cañada Elementary School wrote and delivered thank you cards to members of the Monrovia Fire Dept. for its efforts in combating the Bobcat Fire.
"We are so grateful for the brave firefighters who help protect our communities," said La Cañada Elementary School teachers Mandy Redfern and Wendi Damico. "It is important to us, as teachers, that our students learn to share their gratitude in our community."
Speaking on behalf of her fellow students at La Cañada Elementary, first grader Katelyn Redfern added, "Thank you firefighters for taking care of our forest and our trees! You are our heroes."
This action by the students recognized the instrumental role fire departments across the San Gabriel Valley region had in fighting the Bobcat Fire. According to the update on Oct. 14, the Bobcat Fire, which began on Sept. 6, was 92% contained. A large amount of the credit is given to the regional collaboration of fire departments, emergency teams, and first responders who stepped up to protect local communities and families.
In a season of challenges ranging from COVID-19 to wildfires, this act by students is a reminder that people are united in facing these challenges and arriving at solutions that can be achieved by coming together.