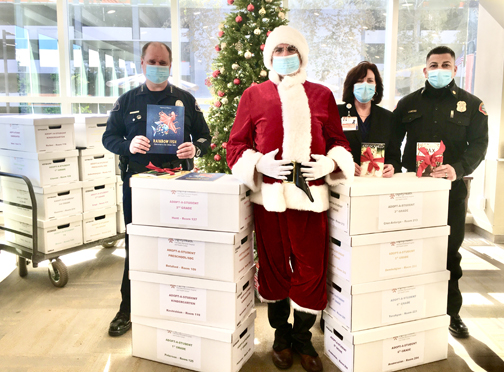 Students at Cerritos Elementary School benefitted from Dignity Health–Glendale Memorial Hospital and Health Center and its commitment to its annual Adopt-A-Student Celebration. Each year, students provide a wish list to the hospital, which collects donations then delivers them.
"Although gatherings cannot take place this year to protect our communities, we cannot miss the opportunity to spread joy to the kids at Cerritos Elementary," said Jill Welton, hospital president.
The hospital collected donations from staff, physicians and board members that allowed for all 489 students to receive a new book this holiday season. Each book will be mailed to the students' homes, so they can enjoy it with their families.
"Our students look forward to this holiday event all year long, which makes us sad that we can't see their smiling faces this year. However, the continued support of Glendale Memorial and the hospital's generosity is sure to lift the spirits of our students, as they cope with the impact the pandemic is having on school and families," said Perla Chavez-Fritz, Cerritos Elementary principal.