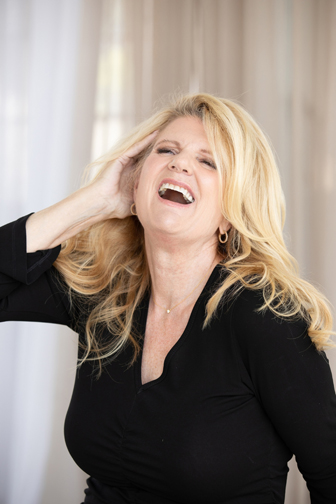 Catalina Jazz Club will present the CD debut album release of, "Gina Zollman: Anywhere With You," on Wednesday, March 22 at 8:30 p.m. at Catalina Jazz Club, 6725 Sunset Blvd. in Hollywood. Singer/songwriter Gina Zollman will be backed by a five-piece band.
"I'm having the time of my life releasing this CD," said Zollman. "It's something I've always wanted to do, and now I'm getting around to doing it. I'm unleashing my creativity in this new passion project and loving every minute. The songs on my album I've sung on stages across the Southland. I chose them for very personal reasons, because they spoke to me, and tell my truth. They are the harvest of my singing life."
Zollman will perform songs from her debut CD album during this cabaret show that will include perennial favorites like "Someone To Watch Over Me," "My Romance," "I Get Along Without You Very Well," "How Are Things in Glocca Morra?" and "A Nightingale Sang In Berkeley Square" along with introducing some self-penned original and special novelty songs.
Tickets may be purchased by calling Catalina Jazz Club at (323) 466-2210 or going online to Ticketweb.com and entering Gina Zollman.
The show begins at 8:30 p.m. on Wednesday, March 22. Doors open at 7 p.m. The cover charge for the show is $25 per person. Dinner or a two drink purchase is required in addition to the cover charge. Valet parking is available, as well as metered street parking.