On the Montrose Shopping Park board the excitement is brewing as final preparations are under way for our biggest event of the year. The weekend of Saturday, June 4 and Sunday, June 5 is when over 300 artists, crafters, food vendors, and entertainers converge on Honolulu Avenue for the largest public event held in the City of Glendale, our Annual Arts & Crafts Festival. Each year it gets better and we are looking for this year to be the best one yet. The feeling I get from our customers is they are tired of all the bad news and are ready, more than ever, for some fun! And fun we will have!
Admission and parking at the festival is free, and so is the live entertainment, the focus of this week's article. Just picture yourself strolling down Honolulu Avenue on a perfect Montrose day, with the smells of enticing fair food and the sounds of live, happy, festival music. You will feel like you are on vacation.
This year we have three bands that will be playing at various times and places throughout the park. The Martini Kings, (www.martinikings.net), were voted the number one live event band in L.A. by My Fox LA. When you hear their unique blend of retro classics, led by Tony Marsico, you will know why. The Martini Kings have been the band of choice for people such as Clint Eastwood, Laura Bush and even rapper Kanye West. They have played at The Getty, Universal Studios and on the red carpet at the Academy Awards.
We also welcome The Safari Jazz Trio. They describe themselves as three "cats" whose passion is jazz standards and classics from the great American songbook. You will get to meet Fred Sandoval on drums and vocals, Steve B on keyboards and Carl Royce on bass. Check out their sounds at www.safarijazz.com.
Last but not least, it wouldn't be Arts & Crafts without our Gremoli New Orleans Jazz Band led by James Leigh. Their big band and swing music epitomizes Montrose.
So mark your calendars! The 28th Arts & Crafts Festival is where you will want to be June 4 & 5. Next week, I'll be back to share about my favorite …  festival food!
Thanks for reading and shopping www.shopmontrose.com.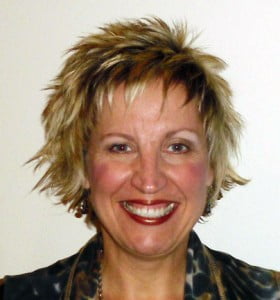 Mary Dawson serves as vice president for the MSPA board. She and her family own
Revelation Tops and
Mountain Rose Gifts.