Once Upon A Time in Montrose
Our Valley, and Montrose in particular, has many beautiful human stories that touch the heart. But none is so touching as the story of our local bookstore Once Upon A Time Children's Bookstore.
It all started way back in 1966 with local mom Jane Humphrey. Jane opened and operated Once Upon A Time bookstore in Montrose for 37 years. But in 2003 it was time for Jane to retire.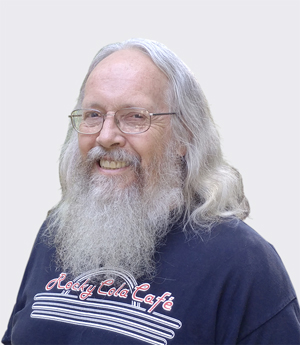 During that time in the early 2000s the Palacios family members were loyal customers of the bookstore. Amelia, aged 8, and Jessica, aged 9, were voracious readers, and mother Maureen spent a lot of time with them in the bookstore. On one visit they noticed the shelves were getting bare. After asking the salesperson about this, Maureen and the girls were told that Jane was retiring soon and, unless a buyer for the business could be found, the store would be closing. Maureen was sad but the two little girls were mad!
Upon returning home, 9-year-old Jessica took action. Without Maureen's knowledge, Jessica sat down and wrote and faxed a letter to the Glendale News Press:
"My name is Jessica Palacios and I am 9 years old. I am in the third grade at Lincoln Elementary. I love to read. I get all my books from Once Upon A Time bookstore. My family and I have loved to go there since I was a baby because it had a lot of books that I liked. Also, my sister and I could wander around and play quietly while my mom looked for books. When my family and I go to Montrose Shopping Park we always go to Once Upon A Time bookstore to see the new books and the window displays.
"I am sad because no one wants to buy the nice bookstore. Where am I going to get my fifth Harry Potter book if there is no Once Upon A Time bookstore? Could you please help and find someone to buy it from the nice lady, Mrs. Humphrey? Jessica Joy Palacios, La Crescenta."
Jessica's mom Maureen only found out about the letter when the News Press called to verify that the letter was really from a 9-year-old. It printed the letter along with an article lamenting the impending death of what had become a Montrose institution.
For Maureen and her husband Jorge, this was a turning point. They knew they had to act. They couldn't let the community they loved lose this treasure, and they couldn't let their kids down. Both parents had good jobs; Maureen was a corporate human relations consultant. The "nice lady Mrs. Humphrey" gladly sold the business to the Palacios family, confident that they were as invested in the community as she was, and that the business she had built would be in good hands. It was decided that Maureen would quit her job, knowing full well that booksellers don't become millionaires, while Jorge kept his day-job.
That was 16 years ago and Once Upon A Time bookstore is still going strong. It passed its 50th year in business three years ago, officially becoming America's oldest children's bookstore. It's a charming store, packed to the rafters with books and toys of all kinds, including a robust selection of books for adults. It's a place to go to see your neighbors, talk to staff about the latest books, maybe join a book club or bring the kids to a storytime. It has a constant stream of events – book signings by world-famous authors, Harry Potter parties and outreach to local schools. As well, working there has become a "first job" for a generation of book-loving teenagers.
And what happened to 9-year-old Jessica who was the cause of Once Upon A Time's continued existence? In a fairy-tale ending, a grown-up Jessica now manages the store. It's a beautiful and happy story, perfect for our beloved Montrose.
Please come and visit them and say hello to the mother/daughter owner/manager team Maureen and Jessica. It is located at 2207 Honolulu Ave. in the heart of beautiful Montrose. And say hi for me, too.