By Brandon HENSLEY
The Crescenta Valley High School boys' varsity basketball team was 10-6 in summer league action as of Tuesday night. The Falcons took three out of four games in the San Fernando Valley last week in the annual War on the Floor tournament.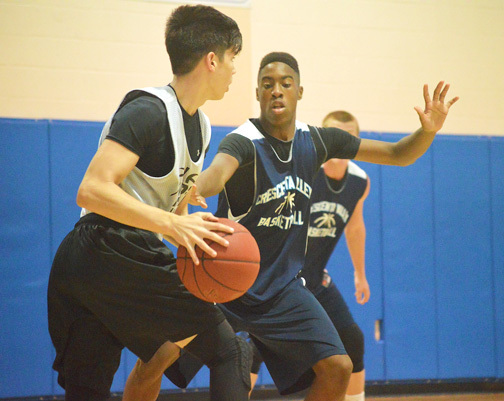 Similar to last year, the team will count on Chris Reik and David Heckmann in the post. These two are still developing, only seeing varsity action for the first team last season. The Falcons would always prefer to have more size, as they've had in recent years with Christian Misi, Rudy Avila and Eric Patten, who was Pacific League co-MVP in 2014.
As it is, it looks like the team will mostly rely on talented guard/forwards Arin Ovanessian and Gabriel Ajemian. Coach Shawn Zargarian said the team can't look for any more size at the lower levels, where the frosh/soph and junior varsity teams have a plethora of guards, but not a ton of big men.
Tryouts earlier this month yielded 10 players who made the frosh/soph team, although one of them has already decided to forgo basketball in favor of baseball, Zargarian said. There were only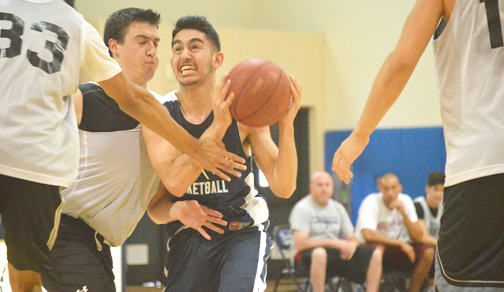 about 33 players who tried out, many fewer than the usual numbers, upward of around 60.
"Not a lot of size," Zargarian said of the group. "There are a few guards that have a chance for JV, but the JV team has a lot of guards already."
Part of being the main person in charge of the basketball program is being able to see talent at a young age, and develop it, to work with players and coaches and make those players and the team the best they can possibly be.
A downside to being in charge is cutting players, to turn away a kid who might be pretty good, but just isn't what you think is right for the program at the time.
"Turning away guys is so hard. It's awful. I feel awful," Zargarian said, noting that he sometimes receives emails from upset parents. Some of these kids are also familiar with him, having grown up for years in the junior Falcon basketball league.
"When it comes to high school basketball, we have to get the best 10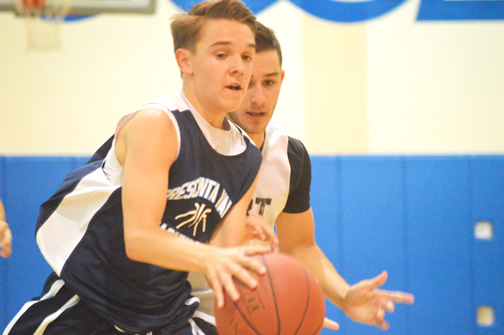 to 15 guys," he said.
There is no exact model for how to make a Falcon team. Talent, of course, goes a long way. But can you make a left-handed layup? Can you dribble consistently with your left hand? Can you set good screens and play with energy? Those are all components that Zargarian and the other coaches, Mark Samford and Joe Maniccia, look for.
Zargarian said there will probably be another tryout in the fall. But then he wondered: those guys who were cut and want to try out again, have they been working on their game enough all summer?
There's always the option of being a team manager, someone who practices with the team but doesn't play in the games. Managers help with equipment and are there for whatever coaches and players need. If a manager pays his dues and a spot opens up, he could potentially be rewarded with a place on the roster.
Being a manager, however, means checking your ego at the door.
"It's just a matter of, are you comfortable in that role? It's tricky, it's hard," Zargarian said.
The JV squad was 7-1 in summer as of Tuesday. The frosh/soph team was 7-0 as of Sunday. The nine players who made the cut this year are Arvin Abrahamian, Alex Zohouralen, Luke Weingarten, Jason Jo, Andrew Stepanian, Henry Alvarez, Andreyas Boghossian, Brandon Lim and Justin Nakama.