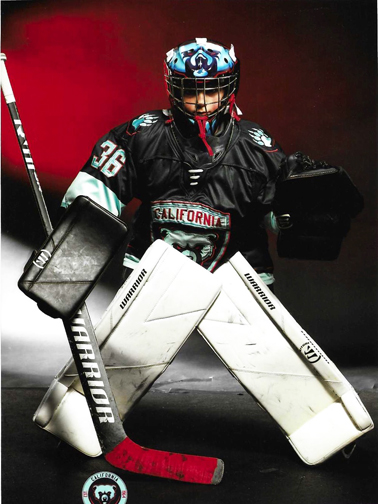 Western Selects Hockey picks its team to compete at The Invitational Hockey Tournament in Edmonton, Alberta this July.
The Western Selects Brick Team is comprised of elite players from 12 western states – including Alaska, Arizona, California, Colorado, Nevada, Texas and Washington – to compete in high-level birth-year tournaments, comprising of the Boston Showdown, May 23-28, North American Hockey Classic in Winnipeg, Manitoba, June 28-30 and The Brick Invitational in Edmonton, Alberta, July 3-9.
Locally, Bean Dane, #35 from La Cañada, was chosen for the team.
Western Selects Brick Team coaches are Sam Graham as head coach, Shawn Pitcher, assistant coach, and Andrew Cohen, assistant coach and general manager.
For the 2022-2023 season, Graham is also the head coach for the Los Angeles Jr. Kings 12UAAA Quebec team and assistant coach for the 16UAAA team.
The Edmonton Brick tournament, now in its 33rd season, takes place every summer over the July 4th weekend at the West Edmonton Mall in Alberta, Canada, whose unique ice rink is centered in one of the largest shopping facilities in the world. It has become the most prestigious hockey event for players at the 10 and under age level since the tournament began. All-Star teams from all over North America attend this renowned summer event that offers many young promising hockey players, and their parents, a first opportunity to compete in an international super elite AAA environment. Many players from this tournament have gone on to play in college, minor league and the NHL.
For more information on Western Selects, visit www.westernselectshockey.com. To live stream games, or to learn more about the Brick Invitational, visit www.brickhockey.ca.