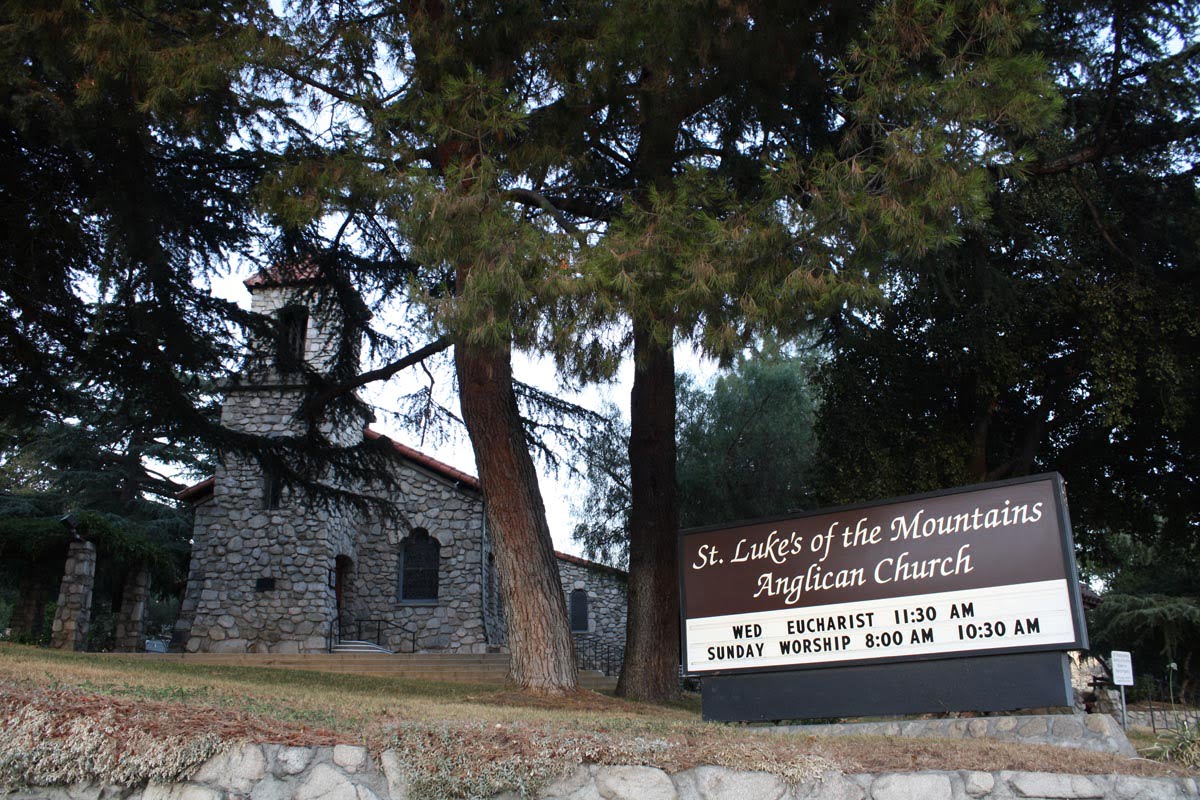 By Robin GOLDSWORTHY
It's been three years, and the congregation of St. Luke's Anglican Church in La Crescenta has heard the final decisions by the California courts. It's time now for the congregation to move on.
At the final service in the facility at Rosemont Avenue and Foothill Boulevard last Sunday, the parishoners celebrated the time spent in the historic location while preparing for the move to Glendale where the Seventh Day Adventist Church has opened its doors to house the newly displaced congregation.
The Reverend Rob Holman has been shepherding the church since 2008 and offered encouragement and strength to his flock on Sunday.
His sermon recognized the emotions that his congregation were feeling – grief, anger, resentment – and he gave clear directive to them.
"Send it to the cross," he instructed.
Speaking of the years-long fight, The Reverend attributed the loss of money and property as the result of "standing for the gospel and the authority of God's word over our lives."
"We are engaged in a battle for the integrity of the Gospel of Jesus Christ," he said. "I am honored to stand with you in that battle."
But he reminded everyone present to be grateful, grateful there will be an opportunity the following Sunday to worship the Lord together, though not in the same building. Putting things into perspective, he spoke of the dangers that the faithful around the globe experience on a daily basis, thankful that those challenges were never present in the fight that the Anglicans and Episcopalians have had over the La Crescenta property.
"I've never felt endangered – neither life nor property," he said as some in the pews quietly nodded in agreement.
But while he offered encouragement and hope – "We have better and lasting possessions than this building" he said at one point – the sense of loss was obvious in the faces of those sitting in the pews.
Some members quietly sat throughout the entire final service, not standing to sing nor to  exchange the traditional "Peace be with you" greeting midway through the morning.
After communion, as the service was coming to a close, the heaviness of the courts' decision was apparent. Congregants quietly dabbed at tears with a tissue or embraced their loved ones, perhaps quietly bidding farewell to the stone structure that they have called home.
As the words to the last song "In Christ Alone" ushered out the celebrants, "No power of hell, no scheme of man," a woman reached out to comfort her grown son.
He nodded to her, mouthing, "I'm okay, Mom."