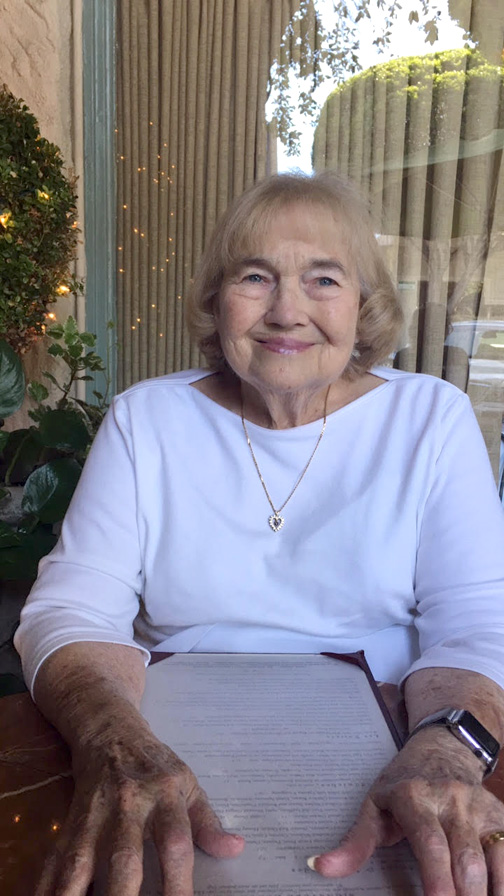 March 25, 2016
Eva A. Jeffers, a long-time attorney in Montrose, died Friday, March 25 at the age of 85. A funeral Mass has been set for 10 a.m. on Saturday, April 2 at Holy Redeemer Church, 2411 Montrose Ave. in Montrose.
A graduate of Occidental College in Los Angeles, Eva entered the legal profession as a secretary at a Montrose law firm. She later earned her law degree from Southwestern Law School in Los Angeles, and was an active attorney for the remainder of her life. She and her late husband, Tom Jeffers Jr., were active in the community, hosting numerous events at their La Cañada home for various charities, civic groups and political causes. Eva and Tom also gave generously of their time and legal talent to help those less fortunate in the community.
Eva will be remembered for her wonderful smile, graciousness and sense of humor. She was a friend to all who met her.
Eva is survived by her son Peter Osborne; sister Dorothy Collins; stepson Tom Jeffers III; stepdaughter Nancy Aden; step-granddaughter Mary Lantz; step-great-grandson William Lantz; and many dear friends. She was preceded in death by her husband Tom Jeffers Jr.
Directors are CrippenMortuary.com. There will be a memorial tribute on the Crippen site.