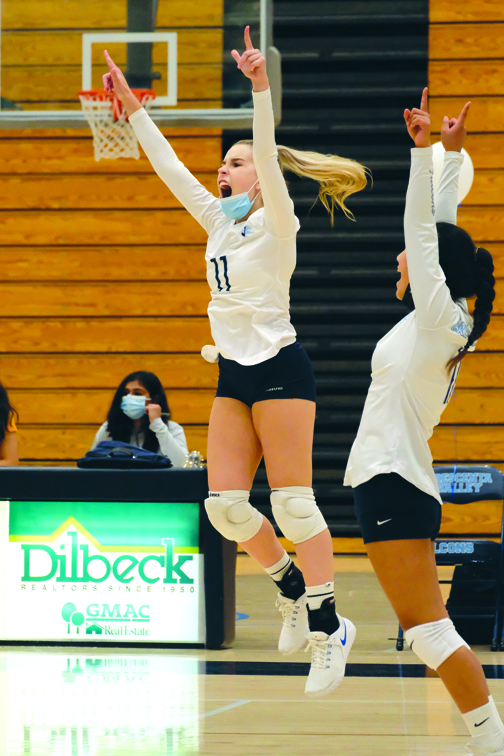 With the Oct. 19 victory over the Linfield Christian Lions, the girls' volleyball team advanced to the first round of CIF bracket play where they faced a difficult test in the Los Altos Conquerors. The Conquerors won the Hacienda League with a 9-1 League record and an overall record of 26-7 and were ranked in the top 10 in Division 4 of the CIF Southern Section going into the match. Unfortunately for the Falcons, the team's dreams of a state championship will have to wait another year.
Despite a strong showing from CVHS, Los Altos won the match three games to one and was eliminated from the CIF tournament. Pacific League champion Burroughs High School was also eliminated in the first round, falling to Mission Viejo three games to none. However, as of press time, Pacific League runner-up Arcadia was still in contention, with a Wednesday night quarter final match scheduled against Oaks Christian.
This story was made possible by significant contributions from CVHS parent Bret Marnell. CVHS parents: We want to share the stories of your child and their clubs, sports, activities and organizations. Email Justin@CVWeekly.com with any news tips, stories or photos you think we should know about.