By Robin GOLDSWORTHY and Charly SHELTON
Despite high temperatures on Saturday, hundreds of folks turned out for the inaugural Orange Fest hosted by CV Alliance and CV Youth Alliance. The expo, held at the county building at CV Park, targeted parents from 2 p.m. to 4 p.m. when they had the chance to visit more than 20 information tables that offered tips on engaging teens in healthy activities and provided parents with resources for teens at risk.
At 4 p.m. the expo refocused its attention to appeal to a teen audience. In addition to presenting information that would be valuable to teens, the Alliance brought in a DJ and photo booth and opened the doors to a carnival. Attendees were given a passport to gain vendors' signatures that could then be traded in for a free meal provided by the food truck Slammin' Sliders.
"The [CV Alliance] board wanted to do some type of community event to engage more youth," said CV Alliance executive director Suzy Jacobs of the idea behind the event. "Orange is positive and the color of the Alliance."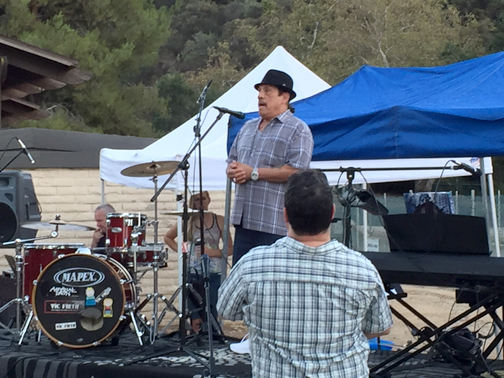 The CV Youth Alliance formed a steering committee to add its input to what its members would want to see at Orange Fest.
"We wanted the kids to have a place that was both educational and entertaining," said committee member Makayla Rabago who worked closely with fellow member Tara Asadoorian in coordinating the Youth Alliance portion of the event.
Rabago added that education was a very important component of Orange Fest.
"We realized that messages [about healthy alternatives for teens] were typically not presented in a way that was attractive to youth," said Rabago. She added that Orange Fest was a way to get that information out while giving youth a sense of empowerment.
The information presented was well received by teen attendees.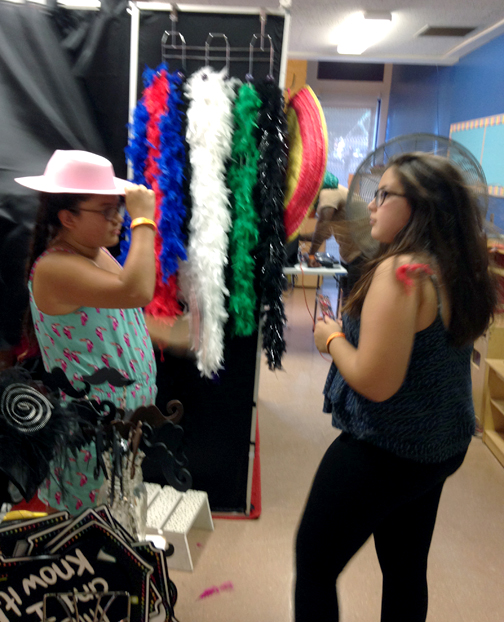 "Orange Fest had a lot of information that I wanted to know," said local student Thomas Farmer.
"It was cool learning about the different organizations and finding out what they do," added his friend Troy Leef.
The organizations were happy to have a chance to reach an audience they do not always have access to.
"We were happy to be a part of Orange Fest, to meet teenagers and introduce them to our store," said Kim Kelly of Merle Norman Montrose. "I thought the kids who stopped by our table were engaged with us and what we had to offer."
After the expo closed for the day, Orange Fest kept going with a carnival, musicians and guest speakers. The Ferris wheel, rock climbing wall and Scrambler ride delighted guests into the twilight hours. The Golden Paws Mobile Spa mascot dog was on hand, snapping selfies with excited teens as the sun went down over food trucks, rides and friends gathering at the carnival.
Among the notable speakers was legendary cult actor Danny Trejo. Trejo, who has starred in films such as "Machete" and "From Dusk til Dawn," reformed his life after being sent to prison. He spoke at Orange Fest to the teen crowd in the evening about keeping on the right path.
"[I was] breaking laws, violating parole, and you keep going back," said Trejo. "So there came a point where I said, 'I'm either going to have to dedicate my life to helping other people or I'll spend the rest of my life in jail.' And on that day, I hate to say it – it was Cinco de Mayo 1968 –I said, 'I'll do my best to help my fellow man and say God's name every day.' And so far, it's been 46 years, I'm still here – saying God's name every day, and helping wherever I can."