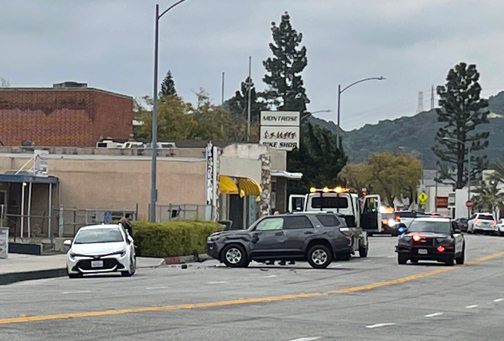 A traffic collision occurred in the 2500 block of Honolulu Avenue on Thursday afternoon.
Officers responded to a reported vehicle rollover and found a car on its side in the westbound traffic lanes of Honolulu. The vehicle was occupied by an elderly driver who was helped out of the vehicle. The driver had minor injuries and was transported to Verdugo Hills Hospital.
After a traffic investigation it was determined the driver veered into a parked car while traveling westbound Honolulu causing the vehicle to roll over.
By Mary O'KEEFE