"The dawn of hope has come our heart to cheer;
The path before us shines in the sun's ray.
We follow on, into the coming year,
And in hope's sunshine greet each opening day."
~ Lilian Pearce  
A freezing cold morning greets the New Year. In the past 48 hours, snow levels dropped to 2,000 feet in the mountains above La Crescenta and the surrounding foothill communities. On Tuesday, a cold and brisk (15-25 mph winds) air mass began to influence our weather; a trough of low pressure dipped south from Canada. A forecast of low elevation snow and frost advisory has remained in place for the entire period. Rain possibilities diminished.
The Tournament of Roses Parade, as usual, will bring tourists flocking to Southern California for at least a few days. The frosty weather expected today may discourage many visitors or at least make for a shorter stay in "sunny California." Ordinarily when the Midwest and locations farther east and north are in the throes of winter we bask beneath clear skies with mild temperatures. It is rumored the Southern California population grows after viewing the parade.
In 1890, the elite Valley Hunt Club put together and promoted the first Rose Parade. To showcase the perfect weather and beauty of Pasadena – often referred to as the "Mediterranean of the West" – club members invited friends from the east coast to come for a visit and enjoy outdoor competitions such as chariot racing and jousting. A parade component was added; participants decorated their horse carriages with fresh local flowers – predominately roses.
As quoted from an historical account, "In New York, people are buried in snow. Here our flowers are blooming and our oranges are about to bear. Let's hold a festival to tell the world about our paradise."
Has it ever rained in "our paradise" on Jan. 1? Yes, but only 10 times out of 126 parades! In 2006, parade goers and participants were soaked by a relentless downpour and the rain continued throughout the parade. With concern of lightning strikes, parade workers at the last minute grounded over 100 metal grandstands and bleachers. Flashes of lightening, thunder and wet streets concerned the equestrian teams, also. The potentially fearful horses were re-shod with anti-slip horseshoes. Tradition proved the victor in the storm of 2006. The parade made its way down Colorado Boulevard, honoring the credo "rain or shine."
With frigid and strong gusts of north and northeast winds, 2015 arrives. A local dusting of snow hopefully remains as the system blows on. Starting Friday, weather will be back to business as usual. Next week, clear skies and warmer temperatures are forecast.
Happy New Year!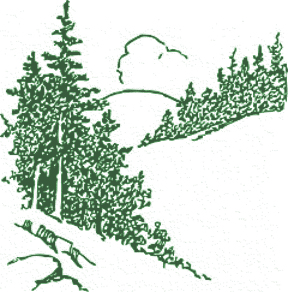 Sue Kilpatrick is a
Crescenta Valley resident and
Official Skywarn Spotter for the
National Weather Service. Reach her at  suelkilpatrick@gmail.com.