By Reid MERLO
The Crescenta Valley Falcon JV football program opened league play this last Friday with a win against the John Burroughs Bears. The Falcons were sparked by big plays on special teams and a solid running attack. Tyler Matsuda's blocked punt and touchdown in the first quarter allowed the Falcons to take an early lead and it was running back Leo Grant who set the tone the rest of the way, ending the game with two rushing touchdowns. Running back Torin Blunt and quarterback Brody Cole each added a touchdown in addition to Grant's two.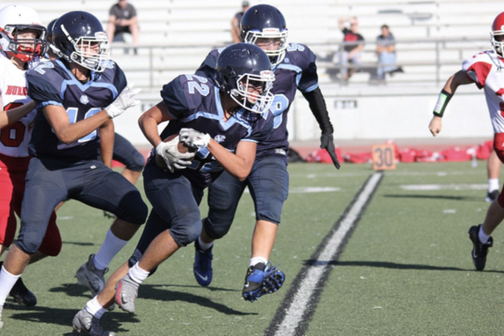 On defense, the Falcons had a pair of interceptions, one from safety Gavin La Borde and another from linebacker Daniel Martin as the defense only allowed one touchdown late in the first half.
The 35-13 win puts the Falcons at 1-0 in league play.