By Robin GOLDSWORTHY
The halls of Clark Magnet High School were filled not with students but with parents as the school hosted its annual Back to School Night last Thursday. A noted magnet institution focusing on science and technology, the school draws its students from the Crescenta Valley and surrounding communities.
On Thursday evening, parents attended each of their child's classes to learn what would be expected of their student over the next year.
Advanced Placement history teacher Nick Doom made certain that the parents of his students were aware of the challenges that would be posed in his class over the year.
"This is one of the most difficult classes in the school," he said emphasizing the importance of note taking by his students. "I apologize now for making your kids' lives miserable."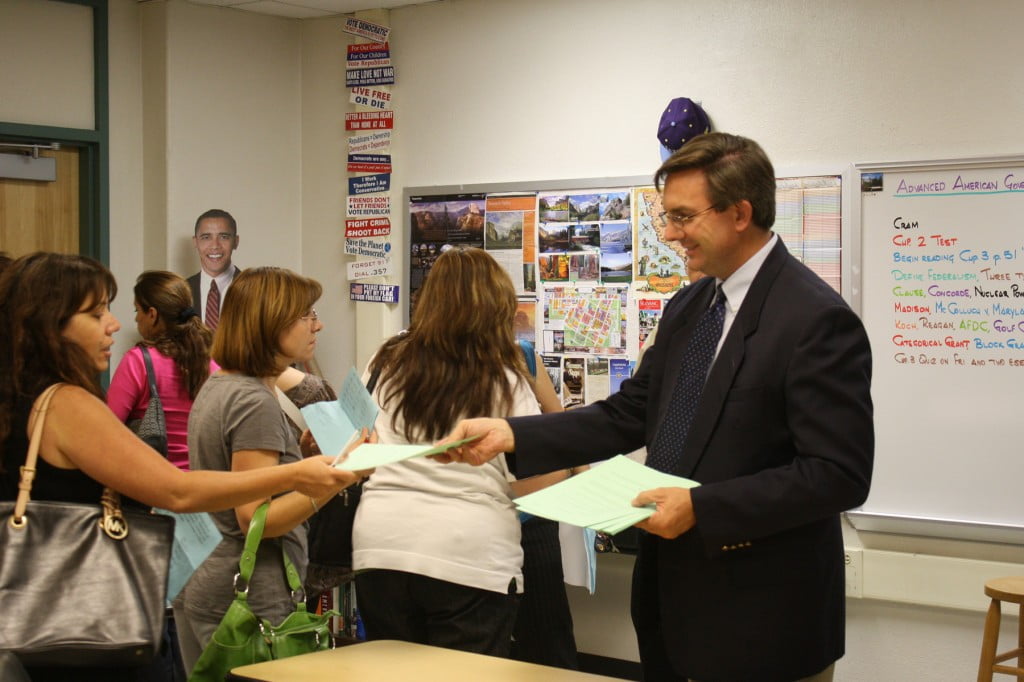 In the halls, tables were set up to introduce parents to the various clubs and activities on campus.
Francesca Valencia, a senior, was sitting at a table promoting the May American Cancer Society's Relay For Life event held on the Clark campus. Though excited at the prospect of graduating in June, she was already considering her time spent at Clark over the last three years.
"I love it here," Valencia said. "It's such a family."