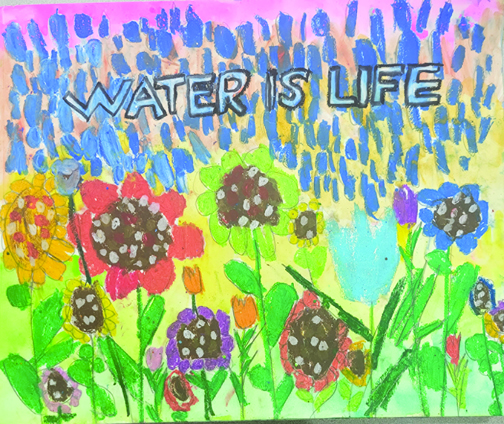 Foothill Municipal Water District (FMWD) announced Clayton Choi's artwork will be included in the 2023 Metropolitan Water District "Water is Life" Student Art Calendar. Clayton is in kindergarten at La Cañada Elementary School. The artwork is among 37 featured in the calendar submitted from six counties in Southern California. Twenty-six water agencies throughout Southern California participated in the art contest with hundreds of submissions.
The theme of the 2023 Student Art Calendar Contest, "Water is Life," relates to the stewardship and conservation of water. This means protecting water resources for future generations through conservation and education.
"The art contest is an important way for students to become aware of water as a precious resource that should not be wasted," said FMWD President Richard Atwater.
For additional information on rebates, please visit SocalWaterSmart.com or call Michael Le at (818) 790-4036, mle@fmwd.com.
Submitted by FMWD