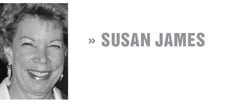 Mark Bellison is a chubby little loser who has lost his job, his apartment and the girl of his dreams. On the plus side, Mark has discovered a superpower that will enable him to win all of them back and more. In Ricky Gervais' new comedy, "The Invention of Lying," Gervais plays a man who lives in a world where everyone tells the absolute truth with appalling results. No one likes anyone else very much and no one is happy. On the worst day of his life Gervais' Mark discovers that he can tell a lie and everyone will believe him.
What might have been a slapstick farce turns into a multi-layered meditation with humorous flourishes on the nature of truth. In Mark Bellison's world, there is no art, no theater, no film apart from documentaries headlined by talking heads. Imagination is unknown, humor impossible. Worse still, there is no hope. According to screenwriters Gervais and Matthew Robinson, civility and civilization, not to mention compassion and comedy, require the ability to spin untruths. But when Mark goes on to invent religion as a way of comforting his dying mother things get out of control.
As star, screenwriter, co-director and producer, Gervais follows in the footsteps of Charlie Chaplin and Woody Allen in using comedy as a magnifying lens to examine greater universal truths. But unlike his American predecessors, Gervais' comedy is quintessentially British. He excels in the comedy of personal embarrassment which leaves the audience squirming even as they snicker and sometimes, as here, the balance is not quite right. The first half of the film is clever and provocative and fields some of today's best comedians –Tina Fey, Christopher Guest, Jeffrey Tambour. But the second half, focusing on Mark's pursuit of the childlike Anna, played with elfin grace by Jennifer Garner, weighs the movie down and dulls its sharp edges. The movie morphs from a fresh and original satire into a tired modern take on chubby loser gets gorgeous girl and is about as persuasive.
See you at the movies!