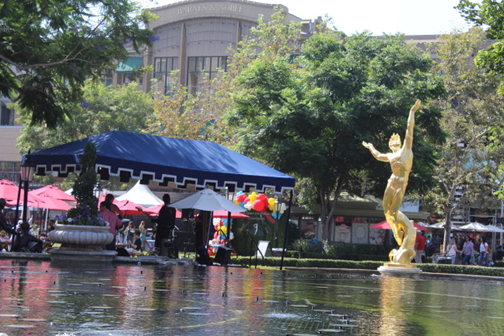 By Ruth SOWBY
On Saturday morning, Aug. 12, Americana at Brand was where hungry folks could go to satisfy their appetite. From 10 a.m. to 1 p.m., besides all-you-can-eat pancakes and fruit, hungry guests were able to contribute to a good cause as well. For $20 per person, proceeds from the breakfast benefited the Glendale Fire and Police departments.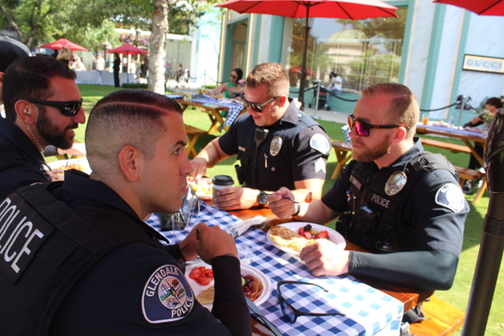 "It's always nice to have a great breakfast with the community on such a beautiful day at the Americana," said Sergeant Shaun Carlson, who was chowing down with several of Glendale's finest.
At the same time as the breakfast, a dedication was taking place across the pond at the Americana's iconic fountain. The fountain was dedicated to Rick Lemmo, retired senior VP of the real estate company Caruso Affiliated. Lemmo was joined by Glendale City Council member Paula Devine and Glendale Police Chief Manuel Cid. The dedication recognized Lemmo's many years of service to Rick Caruso's company and to the City of Glendale. It was the first time a dedication has taken place at the Americana.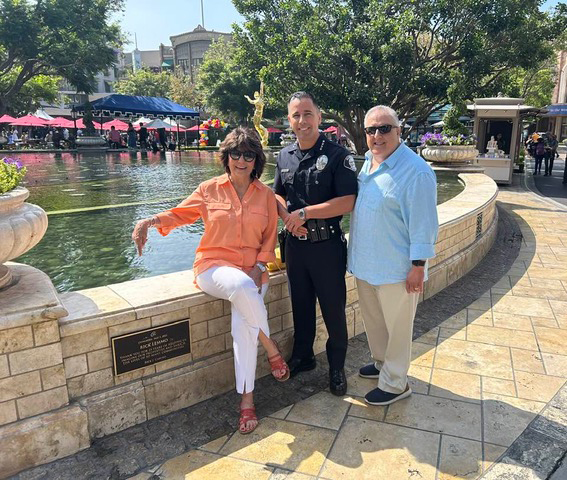 This year, the Americana at Brand is celebrating its 15th anniversary.