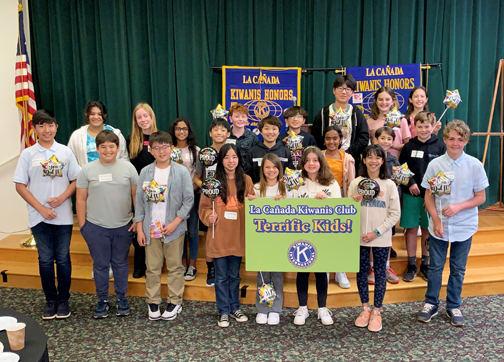 The Kiwanis Club of La Cañada recently held various luncheon programs honoring local youth and community leader accomplishments by bestowing scholarships, grants, certificates and plaques.
"We have had a tremendous outpouring of enthusiasm and support by our members, and we wanted to personally recognize those who are making our community better and brighter," said Kiwanis Club of La Cañada President Trish McRae. "It's our way of saying thank you for a job well done!"
At the Kiwanis TERRIFIC Kids luncheon celebration, a total of 22 sixth-grade students from Palm Crest Elementary, Paradise Canyon Elementary and La Cañada Elementary schools were selected by their classrooms for demonstrating qualities such as kindness and having a positive attitude and good citizenship. Coordinated by Nancy Leininger, including Dr. Michael Leininger and Tom Slaughter, the awardees were cheered on by their families as well as by local civic and educational leaders. The program's acronym TERRIFIC stands for a student being Thoughtful, Enthusiastic, Respectful, Responsible, Inclusive, Friendly, Inquisitive and Capable.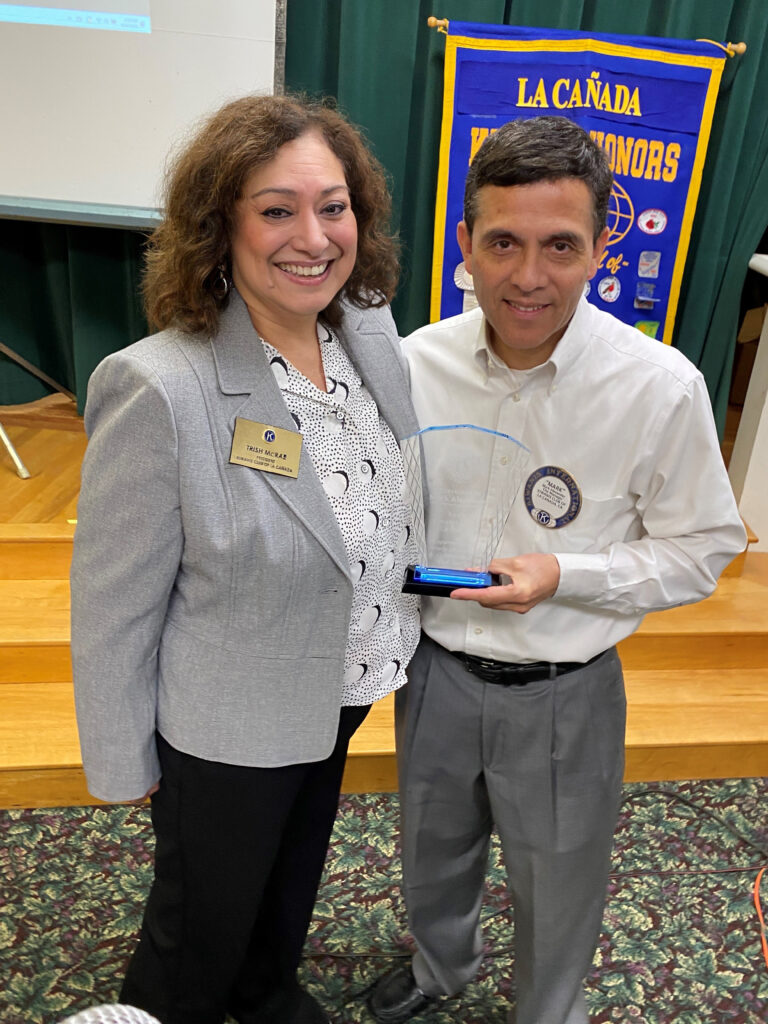 On a separate occasion, another luncheon was held to commend La Cañada Flintridge City Manager Mark Alexander before he retired. Amid accolades and testimonies by civic and community leaders and friends, Alexander's exemplary work for the City of La Cañada Flintridge and his nearly 19 years of service as a Kiwanian were recounted.
Also featured at the program was the 2023 Kiwanis Club of La Cañada scholarship recipients Arul Goel, Cyrus Khaffaji, Jessica Li, and William Wade. Each student was awarded $3,000 for a combined total of $12,000 in scholarships to help springboard into higher education.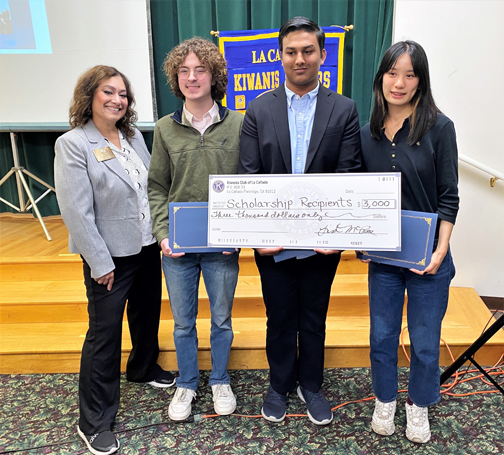 Additionally, four local youths – Mackenzie Nelson, Adam Neiberger, Bennett Nelson and Bronwyn Vance – were awarded $500 checks to further the work of the H20 Foundation. The students gave a presentation chronicling the beginning of their non-profit and current work raising funds to donate water wells to four needy villages in the West African nation of Niger.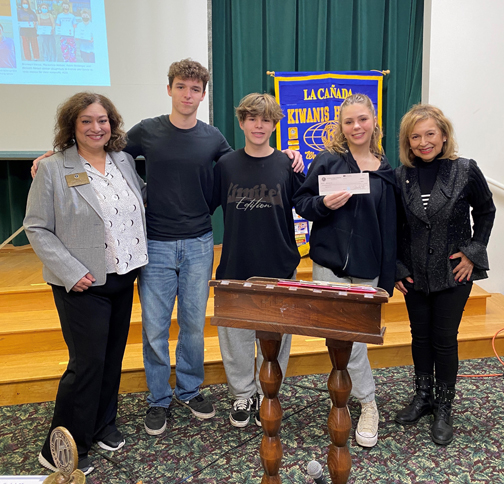 Bolstered by the Kiwanis' mission to serve the children of the world, the club also looks for ways to acknowledge the outstanding service being done locally. If residents are interested in learning more about Kiwanis, want to attend a meeting featuring guest speakers or go to a "K-MIX" monthly evening social for members and business members, email kiwaniscluboflacanada@gmail.com or call (818) 568-6411.
Submitted by Alice PEREZ