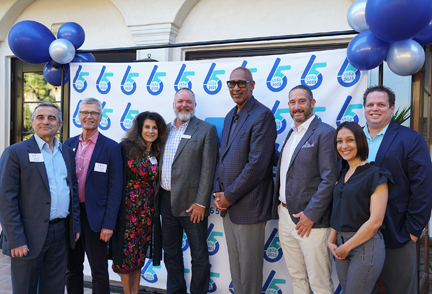 On Saturday, June 24 the YMCA of the Foothills hosted a gala to celebrate its 65 years of Y history at the Chevy Chase Country Club in Glendale. Guests included Assemblymember Chris Holden, elected officials of the City of La Cañada Flintridge, current YMCA of the Foothills board of directors, donors, past YMCA of the Foothills leadership and many other supporters of the Y.
Cakery Bakery La Cañada was the event's dessert sponsor providing custom designed 65th anniversary cookies while Trader Joe's Montrose served as the floral sponsor. Guests celebrated to the creative talents of musical guests, including Carmen Cusack, and the Dept. of Water and Power, which were the event's entertainment sponsor, and hors d'oeuvres presented by Brie Happy Boards.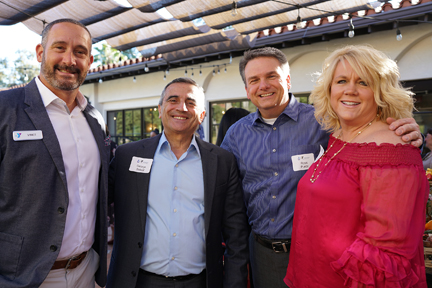 The program began as guests enjoyed cocktails and mingled as presentations and remarks were given by the YMCA of the Foothills chairman of the board Greg Grande and Chief Executive Officer Vince Iuculano.
"I want to thank our donors and supporters, both past and present, because without your investment in our Y we would have never accomplished what we have done over the past 65 years," Iuculano said.
Iuculano emphasized that the Y serves an area with a population of 200,000 people and that the YMCA of the Foothills currently stands as the 11th largest Y in the state of California. Iuculano's approach on continuing to serve
others is simple.
"With hardened feet and soft hearts, let's meet people where they are and focus on the goodness of their hearts," he said.
The evening concluded with closing remarks and a video presentation that encapsulated the momentum of the Y's history.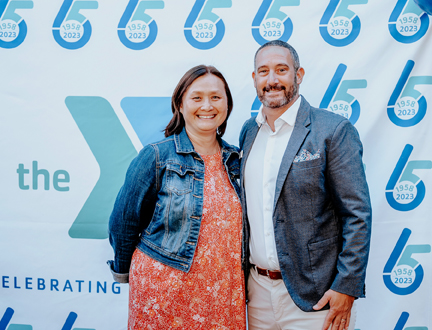 The mission of the YMCA of the Foothills is to organize, develop, finance and conduct programs for an association of persons of all ages that will, by putting Christian principles into practice, enrich the quality of their lives spiritually, mentally, physically and socially.