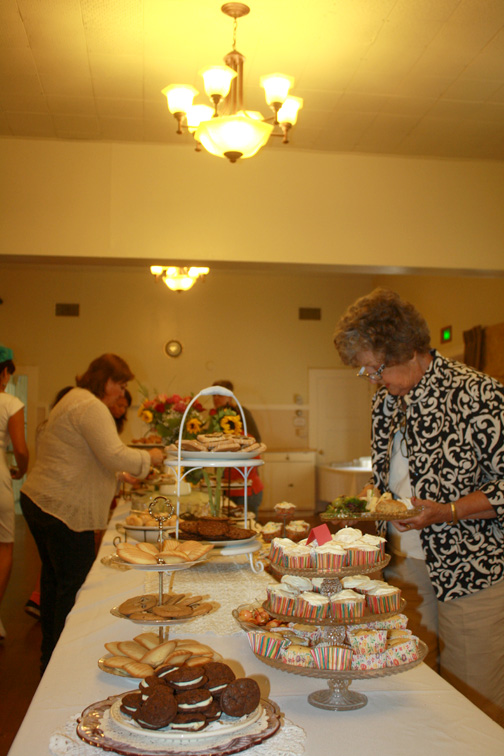 By Mary O'KEEFE
There are few hours in life more agreeable than the hour dedicated to the ceremony known as afternoon tea.
~ Henry James
It was all about beautiful hats and dresses and tea on May 9 at the La Crescenta Woman's Club. The annual tea was sponsored by the junior section of the LCWC. The room was decorated in soft colors and teacups, with a long table filled with delicate tea sandwiches and desserts.
Prom Plus Club members performed the duties of "mother" pouring tea and waiting on tables.
The event was a perfect pre-Mother's Day event with moms and daughters of all ages taking time to sit down for a afternoon tea. There was no rush, just relaxation.
The cost per ticket of $25 benefitted the local organizations the LCWC supports throughout the year.